We're Here To Serve You.
Call us today 407-422-4000
Welcome to Young Law Firm of Florida, LLC
The Young Law Firm of Florida, LLC provides companies, non-profit organizations, families, and individuals with the legal representation they need to resolve the critical issues impacting their lives and businesses. We will guide you through your concerns and help you find the right solution. You deserve legal counsel who puts your welfare first while providing aggressive advocacy, sound advice, and protection of your rights. At the Young Law Firm of Florida, we provide individualized service to ensure your needs are met.
The Young Law Firm of Florida can efficiently lead you through your unique issues and help you find the right solution. We are known for our individualized service and relentless determination. Our style of practicing law has resulted in long-lasting relationships with our clients.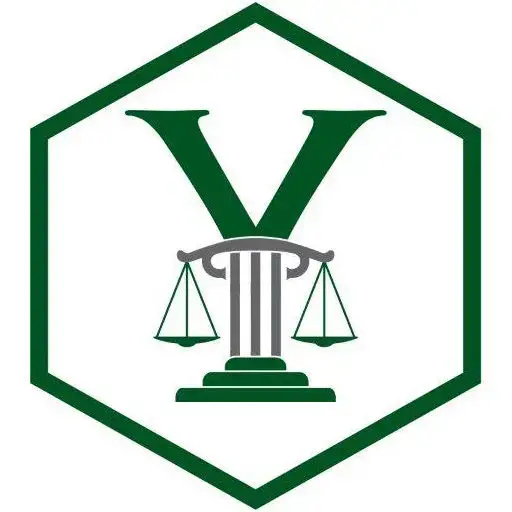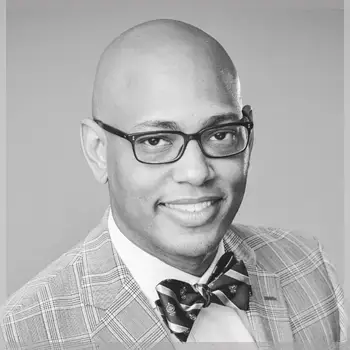 Andre T. Young, ESQ.
Principal
Throughout his life, Andre ("A.T.") has always advocated for others. Andre is a native of Atlanta, Georgia. He is the son of the late Willie James Young, who retired from General Motors as an active UAW member and Mrs. Bobbie Young-Brinson who retired from Blue Cross Blue Shield of Georgia and now resides in Ellenwood, Georgia. Andre is the fourth of his parents' five children.
An honor student at Southwest DeKalb High School, he was a National Achievement Finalist and was awarded an academic scholarship to attend the University of Miami in Coral Gables, Florida. After his father's passing he returned home to Atlanta to complete his studies. Andre graduated from Georgia State University with a Bachelor of Arts Degree in History (Minor, Sociology) and a Master of Education Degree in Social Studies Instruction. While a student at Georgia State, Andre served as a member of the Student Advisory Council to the Board of Regents to the University System of Georgia, President of the Student Body, and Director of Campus Activities and Programs. In 1999, Andre was chosen by the National Association for Campus Activities as the Southeast Regional Student Leader of the Year. He also interned with Atlanta City Councilwoman Cathy Woolard.
After graduating from Georgia State, Andre began his career as an educator with Redwood City School District. He taught middle school Social Studies in Atherton, California. While teaching in California he was also an assistant coach of the freshman basketball team at Sequoia High School. Feeling called to do more for people, Andre decided to attend law school. Andre enrolled in the Indiana University School of Law at Indianapolis (now the McKinney School of Law) under the Indiana Continuing Legal Education Opportunity (ICLEO) fellowship, awarded by the Supreme Court of Indiana. During his time in law school, A.T. served on The Dean's Academic Advisory Committee, where he interviewed candidates for professorships and made recommendations to the Dean of the law school about course offerings and master class schedules. He also served as a representative for the Student Bar Association before completing his Juris Doctor Degree in 2008.
While pursuing his law degree Andre also worked full time as a U.S. History teacher at Speedway High School in Indiana. While employed as an educator, Andre was an active member of the Speedway Teachers Union and the National Education Association. He was also the sponsor of the Student Government Association. For his efforts at Speedway High School, A.T. was recognized as a "Top 10" Teacher of Year in 2005 and 2006.
In addition to teaching while in law school, Andre served as a clerk for the Honorable Davidson Momah, Administrative Law Judge of the Equal Opportunity Employment Commission. Andre also interned with The Law Offices of Robert Wesley, the Public Defender of the Ninth Judicial Circuit in Orlando, Florida. Andre also clerked for the Law Offices of Shapiro and Kauffman, P.A in Orlando.
After graduating from law school and passing the Florida Bar exam in 2008, A.T. opened the law firm of Young, Simmons and Burt, LLC ("YSB"), where he served as a shareholder. Andre left YSB to practice on his own at the Law Office of A.T. Young, LLC from 2010 to 2011. In 2011, A.T. formed Young DeLoach Attorneys at Law, LLC with his best friend Earnest DeLoach, Jr. In August 2014, Earnest's practice was acquired by a statewide commercial law firm and Andre formed The Young Law Firm of Florida, where he continues to advocate on behalf of hard-working people.
A.T. also served as an Adjunct Professor from 2009 to 2013 at Everest University (History, Politics, and Sociology); International Academy of Design and Technology (Sociology; Cultural Diversity); and Keiser University (Paralegal Studies; Wills, Trusts, and Estates Law).
Andre is committed to giving back to the community. In addition to participating in events with the Chi Tau Chapter of Omega Psi Phi Fraternity, Inc., Andre and The Young Law Firm of Florida have sponsored the Orlando Mayor's Martin Luther King, Jr. Commission, Downtown Credo "Orlando Together" Bike Rally, Mennello Museum Indie Folk Fest, United Arts of Central Florida, Oakland HAPCO Arts & Music Fest, Nap Ford Teacher Appreciation, Metro West Elementary Sunshine State Book Club, Orlando Outlaws Football Team, and Jones High School Athletics. The Young Law Firm is also an Orange County Public Schools Partner in Education.
Andre is an active member of River of Life Christian Center in Orlando, where he serves as an usher. Andre's life verse is Colossians 3:23-24 – "Whatever you do, work heartily, as for the Lord and not for me, knowing that from the Lord you will receive the inheritance as your reward. You are serving the Lord Christ."
Bar Admissions
United States Supreme Court
Middle District of Florida Federal Court
Florida (all state courts)
Education
Indiana University School of Law – Indianapolis | Juris Doctor

Georgia State University | Master of Education in Social Studies Instruction

Georgia State University | Bachelor of Arts in History; Minor, Sociology
Professional Experience
Since 2014 The Young Law Firm of Florida, LLC | Principal

2011 – 2014 Young DeLoach Attorneys at Law, PLLC | Partner

2010 – 2013 Balanced Budget Consultants, LLC | Vice President

2010 – 2011 The Law Office of A.T. Young, LLC | Principal

2008 – 2010 Young, Simmons & Burt Attorneys at Law, LLC | Shareholder
Associations and Memberships
African American Chamber of Commerce Central Florida

Omega Psi Phi Fraternity, Inc. – Chi Tau Chapter

The Christian Chamber of Central Florida

Florida Bar Unlicensed Practice of Law Committee

Paul C. Perkins Bar Association

Volusia County Bar Association

Indiana University Alumni Association

National Bar Association, Virgil Hawkins, Florida Chapter

Orange County Bar Association

Georgia State Alumni Association

Florida Bar Leadership Academy, Class II | Fellow

Paul C. Perkins Bar Association | President Elect (2015 – 2015) | President (2014 – 2015)

Lifework Leadership

National Law Group (2010 – 2014)

Central Florida Urban League Young Professionals (2008 – 2011)

National Education Association (2002 – 2007)
Community Engagement
Jones High School Booster Club | Member (2015)

Mennello Museum of American Art | Board Member (2015)

United Way Emerging Leaders Board | Membership Committee Chair (2014)

Discovery Church Central Campus | High School Ministry Volunteer (2014)

Orange County Supervisor of Elections | Poll Worker (2012 – present)

Brothers Big Sisters of Central Florida | Big Brother Volunteer (2009 – 2011)

Lawton Chiles Preparatory School | Former Chair, Board of Trustees (2009)

Orange County Public Schools | Teach-In Program (2008 – 2011)

American Diabetes Association Gala | Committee Member (2008)

Seminole County, Florida | Guardian Ad Litem (2007)
Awards
Legal Aid Society of the Orange County Bar Association (2012)

Pro Bono Award

African American Chamber of Commerce of Central Florida |

Emerging Business Eagle Award (2011)
Camille, Orlando

"I was 'laid off' by my employer as their way to try to avoid a wrongful termination issue. The Young Law Firm negotiated a severance package to help me through the transition. My former employer would not have been amenable to any severance of any kind, if it wasn't for the persistence of Andre Young and his team. Thanks so much!"

Desiree, Winter Park

"Mr. Young demonstrated sincere concern and was readily available for a phone consultation. He is also active in the community and volunteers with local high school students. Stand-up guy, great firm."

Jaelen, Orlando

"Mr. Young and his staff are very caring and supporting and will do everything in their power to make sure justice is served and that you are for sure taken great care of. Thank you Mr. Young and staff for everything."

Lou, Orlando

"Mr. Young is an excellent lawyer. I also appreciate his efforts to support the community. He spoke at my daughter's high school and is an inspirational role model for young people."

Nic, Orlando

"Mr. Young and the team at the Young Law Firm has been my family attorney and legal advisers for many years (at least 6). Mr. Young is very personable and genuinely concerned about his clients needs and the seriousness of each case I've ever brought him. As a friend and consultant, I've contacted Mr. Young for all of my family's legal matters. He's truly a staple in the community and always ready to lend a hand when needed. I recommend this firm for their attentiveness and professionalism because I wouldn't have it any other way. FIVE STARTS ALL THE WAY!!"

Phil, Orlando

"I came to Mr. Young seeking assistance for an issue with my landlord that I wanted to resolve through the court system. Mr. Young listened, then patiently went through the entire process with me – the good the bad and the ugly. He presented the options to me and let me decide what route was best for my future. In the end, court was not necessary but my problem was quickly resolved. I really appreciated his honesty, the time he took to speak with me, and the money he saved me! I had visited other attorneys that made me feel rushed and did not care to help me since the case was not 'big enough.' I appreciate the help he provided to me."

Vincent, Orlando

"The Young Law Firm of Florida helped me get my LLC up and running very smoothly without any hiccups whatsoever. Worry-free service."