Ensuring your legacy survives the test of time.
A good person leaves an inheritance for their children's children, but a sinner's wealth is stored up for the righteous
. Proverbs 13:22


Years of Expertise & Legal Experience

Book Me To Speak Or Present At Your Event Or Workshop
Our Services
At the Young Law Firm of Florida, we provide individualized service to ensure your needs are met.
WILLS, TRUSTS, & ESTATES
A Will is your opportunity to leave your property to whom you want, when you want, the way you want, and to nominate the person who will be responsible for the administration and distribution of your assets. A "significant other" has no rights to act as Personal Representative or as a natural heir. IF YOU DON'T HAVE AN ESTATE PLAN, THE STATE OF FLORIDA HAS ONE FOR YOU!
BUSINESS & Real estate
Our services include the formation of corporations, formation of limited liability companies, formation of limited partnerships and partnerships, sales and purchases of businesses, contract preparation and review business negotiations and employee screening, policy and procedures and employee handbooks as well as non-Compete agreements.
Probate
Losing a loved one is extremely difficult and dealing with the court system afterwards can be confusing and frustrating. If you have been named as Personal Representative in a Last Will and Testament or if your family member passed away without a will, our firm can help you get through the complex process of probate efficiently & compassionately, allowing you to focus on what really matters…healing and family.
The Best Estate Planning Attorney In Orlando FL
Culture and Values – What Sets Us Apart
We put our clients' needs first and understand that every situation is unique. With this in mind, we strive to provide personalized, high-quality services with compassion and empathy, so our clients feel supported and confident in their decisions.
Educational
We believe in educating our clients about estate planning and helping them make informed decisions to ensure their legacy.
Compassionate
We understand that estate planning and probate can be a sensitive and emotional process, and we always approach our work with compassion and empathy, so you can feel supported and confident in your decisions.
Innovative and Committed to Excellence
We stay up to date with the latest business, estate planning, and real estate strategies and techniques to provide premier legal services in excellence.
Community Focused
We believe in giving back to our community and helping people protect and pass on their legacy.
Estate Documents vs. Estate Plan
Estate documents and an estate plan are related concepts, but they are not the same thing. Estate documents refer to the legal documents that are used to manage a person's assets and affairs after they pass away or become incapacitated. Examples of estate documents include a will, a trust, a power of attorney, and an advanced directive (also known as a living will). An estate plan, on the other hand, is a comprehensive strategy for managing a person's assets and affairs during their lifetime and after death. Whether you are in need of a complex estate plan or otherwise, we will prepare the appropriate estate plan for you.
A will and a trust are both legal documents used to plan for the distribution of assets after someone's death. The ways in which they operate however have important distinctions. Both documents are essential tools in overall estate planning and should be used in consultation with a qualified attorney. A will is a document that outlines how a person's assets will be distributed after their death. It can also include instructions for the care of minor children and the appointment of an executor to manage the distribution of the assets. A trust, on the other hand, is a legal arrangement in which a person transfers ownership of their assets to a trustee to manage for the benefit of the trust's beneficiaries. A trust can be established during a person's lifetime (a living trust) or after death (a testamentary trust). Let us help you set-up your family for success.
Divorce is a difficult time for anyone, and it can be hard to know what steps to take to protect yourself. When a marriage comes to an end and divorce is on the horizon, the challenges which lie ahead can seem overwhelming. However, by taking proactive steps such as seeking legal advice and understanding your rights within the divorce process, you can ensure that you are better prepared for what lies ahead. We will help you explore some of the key steps which you should take in order to protect yourself during a divorce.
About Us
The Young Law Firm of Florida is a personal service law firm, striving to represent individuals and businesses effectively and efficiently. We provide thorough and thoughtful representation in estate planning, probate business and real estate matters. We serve our clients' corporate and general business needs, including employment law, real estate, and real estate development.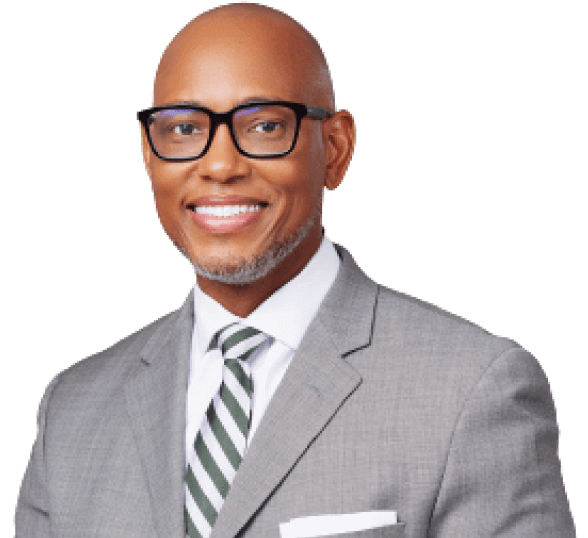 We're here to help
You deserve legal counsel who puts your welfare first while providing aggressive advocacy, sound advice, and protection of your rights.
Camille, Orlando

"I was 'laid off' by my employer as their way to try to avoid a wrongful termination issue. The Young Law Firm negotiated a severance package to help me through the transition. My former employer would not have been amenable to any severance of any kind, if it wasn't for the persistence of Andre Young and his team. Thanks so much!"

Desiree, Winter Park

"Mr. Young demonstrated sincere concern and was readily available for a phone consultation. He is also active in the community and volunteers with local high school students. Stand-up guy, great firm."

Jaelen, Orlando

"Mr. Young and his staff are very caring and supporting and will do everything in their power to make sure justice is served and that you are for sure taken great care of. Thank you Mr. Young and staff for everything."

Lou, Orlando

"Mr. Young is an excellent lawyer. I also appreciate his efforts to support the community. He spoke at my daughter's high school and is an inspirational role model for young people."

Nic, Orlando

"Mr. Young and the team at the Young Law Firm has been my family attorney and legal advisers for many years (at least 6). Mr. Young is very personable and genuinely concerned about his clients needs and the seriousness of each case I've ever brought him. As a friend and consultant, I've contacted Mr. Young for all of my family's legal matters. He's truly a staple in the community and always ready to lend a hand when needed. I recommend this firm for their attentiveness and professionalism because I wouldn't have it any other way. FIVE STARTS ALL THE WAY!!"

Phil, Orlando

"I came to Mr. Young seeking assistance for an issue with my landlord that I wanted to resolve through the court system. Mr. Young listened, then patiently went through the entire process with me – the good the bad and the ugly. He presented the options to me and let me decide what route was best for my future. In the end, court was not necessary but my problem was quickly resolved. I really appreciated his honesty, the time he took to speak with me, and the money he saved me! I had visited other attorneys that made me feel rushed and did not care to help me since the case was not 'big enough.' I appreciate the help he provided to me."

Vincent, Orlando

"The Young Law Firm of Florida helped me get my LLC up and running very smoothly without any hiccups whatsoever. Worry-free service."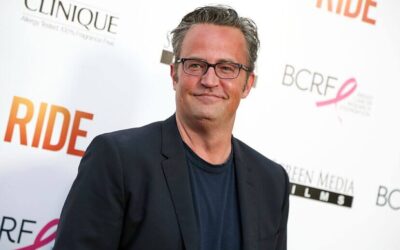 Matthew Perry's substantial wealth, which includes an estimated yearly royalty of $20 million from 'Friends', is expected to be inherited by his...
read more
Workshops
There is no better way to educate and engage your stakeholders or employees than with a workshop.
Contact me for more information.
Serving clients throughout Central Florida
(Orange, Osceola, Seminole, Volusia, Lake and Polk counties)
We offer weekend and evening appointments as needed.
Subscribe to our newsletter