We take the time to explain all your legal options, so you can make an informed decision.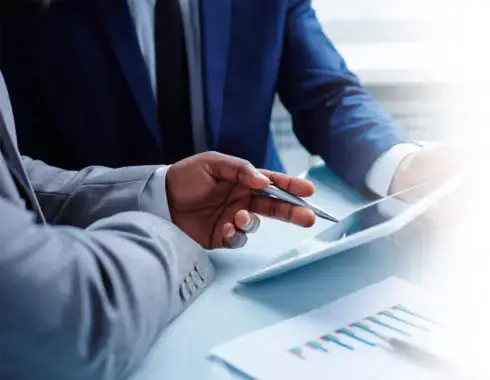 The Young Law Firm of Florida, LLC provides companies, non-profit organizations, families, and individuals with the legal representation they need to resolve the critical issues impacting their lives and businesses.
You deserve legal counsel who puts your welfare first while providing aggressive advocacy, sound advice, and protection of your rights.
At the Young Law Firm of Florida, we provide individualized service to ensure your needs are met.
Click below to explore our areas of practice.
Not sure if you have a case? Questions? Schedule your consultation today!
WE'RE HERE TO SERVE YOU.
Call Us Today 407-422-4000
Attorney Andre T. Young | The Young Law Firm of Florida, LLC | Serving Central Florida with offices in Orlando (407) 422-4000. We offer weekend and evening appointments as needed.
Camille, Orlando

"I was 'laid off' by my employer as their way to try to avoid a wrongful termination issue. The Young Law Firm negotiated a severance package to help me through the transition. My former employer would not have been amenable to any severance of any kind, if it wasn't for the persistence of Andre Young and his team. Thanks so much!"

Desiree, Winter Park

"Mr. Young demonstrated sincere concern and was readily available for a phone consultation. He is also active in the community and volunteers with local high school students. Stand-up guy, great firm."

Jaelen, Orlando

"Mr. Young and his staff are very caring and supporting and will do everything in their power to make sure justice is served and that you are for sure taken great care of. Thank you Mr. Young and staff for everything."

Lou, Orlando

"Mr. Young is an excellent lawyer. I also appreciate his efforts to support the community. He spoke at my daughter's high school and is an inspirational role model for young people."

Nic, Orlando

"Mr. Young and the team at the Young Law Firm has been my family attorney and legal advisers for many years (at least 6). Mr. Young is very personable and genuinely concerned about his clients needs and the seriousness of each case I've ever brought him. As a friend and consultant, I've contacted Mr. Young for all of my family's legal matters. He's truly a staple in the community and always ready to lend a hand when needed. I recommend this firm for their attentiveness and professionalism because I wouldn't have it any other way. FIVE STARTS ALL THE WAY!!"

Phil, Orlando

"I came to Mr. Young seeking assistance for an issue with my landlord that I wanted to resolve through the court system. Mr. Young listened, then patiently went through the entire process with me – the good the bad and the ugly. He presented the options to me and let me decide what route was best for my future. In the end, court was not necessary but my problem was quickly resolved. I really appreciated his honesty, the time he took to speak with me, and the money he saved me! I had visited other attorneys that made me feel rushed and did not care to help me since the case was not 'big enough.' I appreciate the help he provided to me."

Vincent, Orlando

"The Young Law Firm of Florida helped me get my LLC up and running very smoothly without any hiccups whatsoever. Worry-free service."